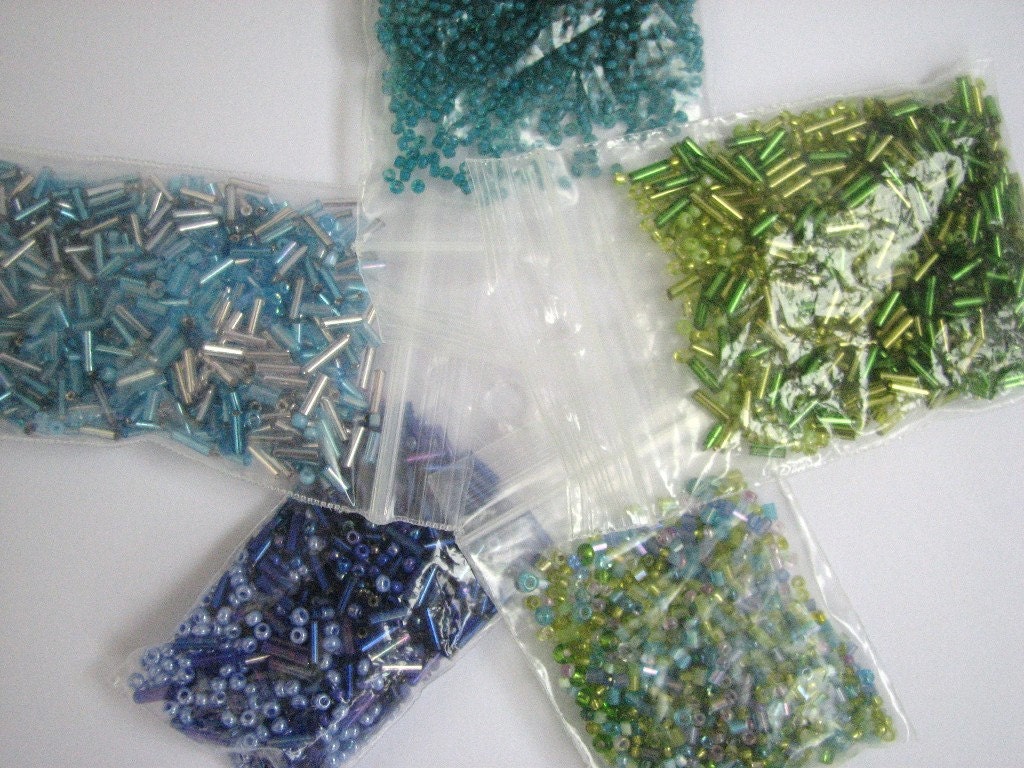 I'm clearing all my glass seed and bugle beads that are too small for my requirements - basically anything that's too small to thread onto 4ply yarn!
I have bagged up various colourways such as this selection of blues and greens.
You can find all the available ones in the Destash section of my Etsy shop.