I used to have a manager at work who though that knitting was some kind of magic - he used to describe it as something along the lines of twiddling about with string and ending up with something you can wear!
Yep, I guess that about sums it up.
So cast your mind back to last month's bits of string i.e. my yarn purchases from St Ives.
I've been twiddling - or more specifically, knitting - and now 2 of the finished scarves are listed in my Etsy shop just in time for the early winter we're forecast to get this year!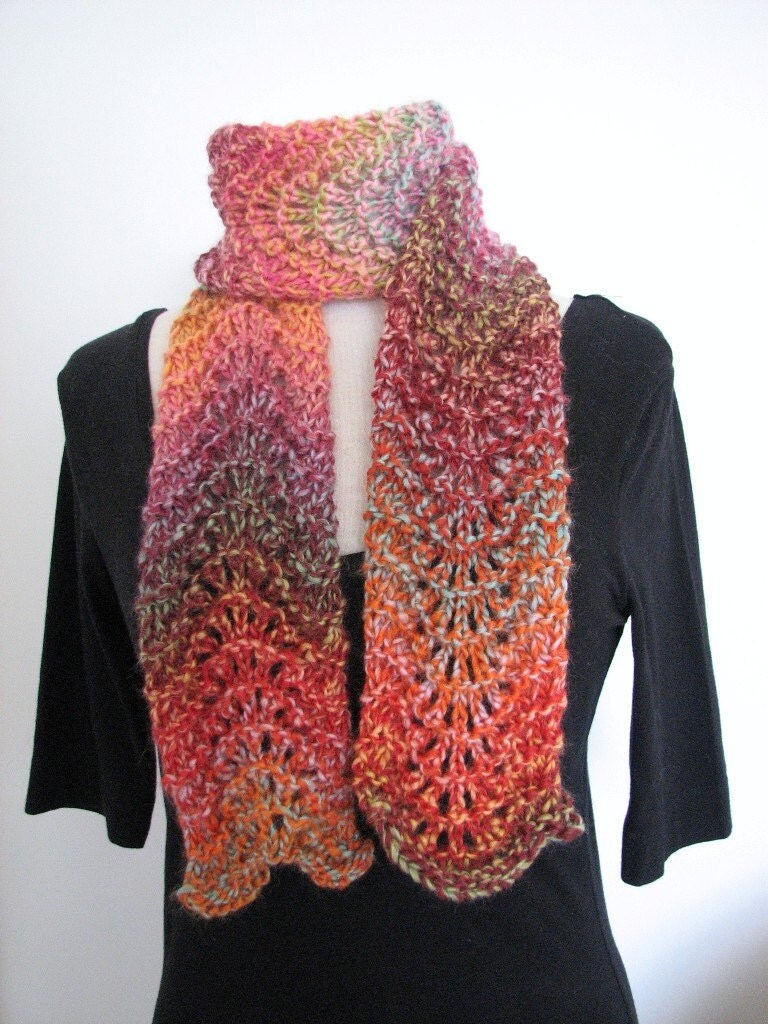 This is so colourful I'm finding it hard to keep it out of both my daughters' grasp!
It's a lovely chunky scarf which shows off both the lace stitch pattern and the colour graduations beautifully.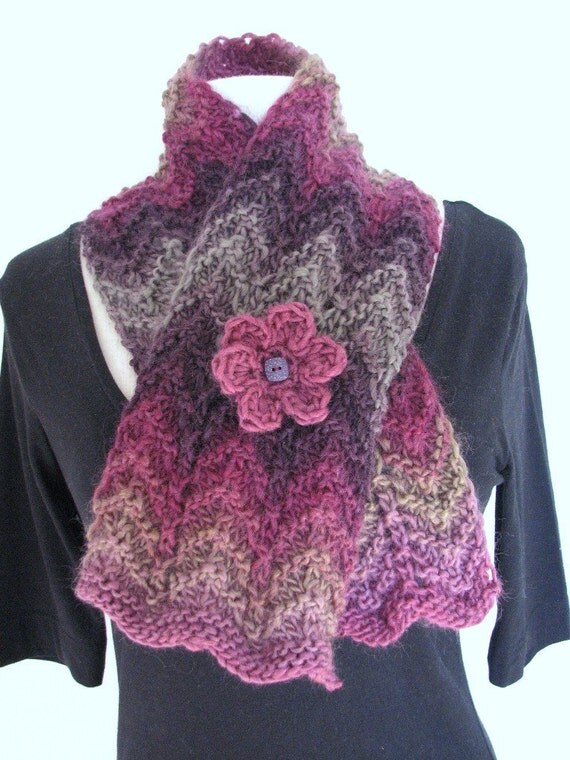 The second scarf has the most beautiful colours, I just couldn't resist buying this yarn! It's the King Cole Riot, also super soft and non-itchy.
I chose a slightly different stitch pattern, but stayed with the ripple effect. I just love the way it highlights the colour transitions.
The crochet flower button fastening is completely removable. I sewed a long thin button across the back so it can be threaded through the scarf layers wherever you choose - or used on a different scarf altogether.
As for the third scarf - watch this space!