As is traditional at this time of year, I'm having a huge sale over at my Etsy shop. All items are priced £10 or under and you'll find some massive discounts.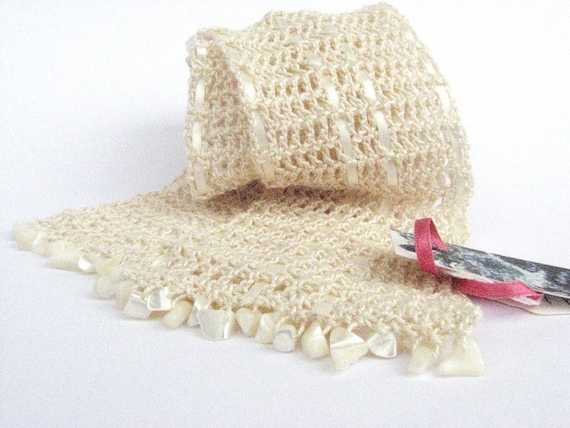 This gorgeous short scarf is crocheted using fine pure silk yarn and threaded with silk ribbons then edged with mother of pearl chips.
Perfect for weddings, parties, or would make a fabulous Valentine gift!
This is a one-off item originally priced at £29, but now on offer at just £10!