'
Your task today is to either think of or research a project that embodies that your house/animal.
'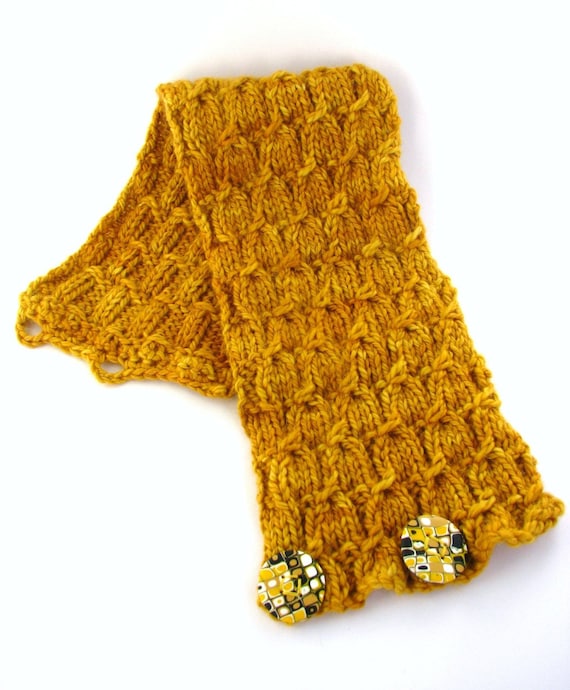 Not an easy decision but one which encompasses a true journey, as well as signifying the yellow and black colours from my House of Bee (see yesterday's post)!
Since moving to Cornwall I have become a great advocate of cowls.
They are far more practical than a regular scarf for a walk on a windy beach (inspired by our local Perranporth beach!), and equally as useful for saving money at home on a chilly day; wrapping your neck in a little luxury soon makes you feel much warmer and is infinitely cheaper in the long run than turning the central heating up.
Cowls with a fastening have a couple of advantages over the pull-on type:
They can be worn in different ways; always a bonus to ring the changes

They don't mess up your hair; a windy beach manages that supremely without assistance.
This particular button cowl is my own design which originated from treating myself to a delicious skein of chunky cream Mirasol Sulka wool/alpaca/silk blend yarn from a Hejhog sale.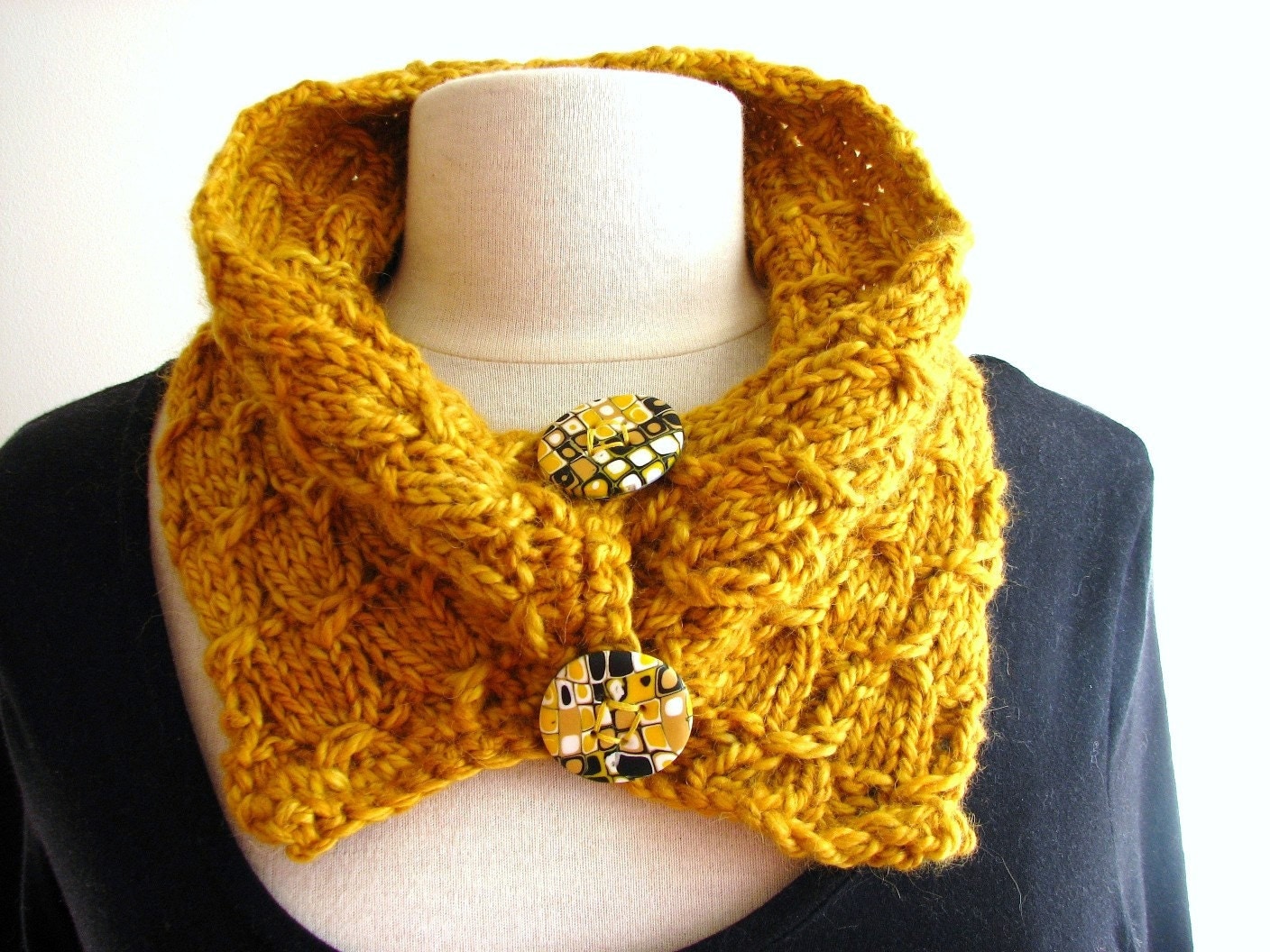 As usual I had no idea what I would use it for, but I knew the yarn would let me know. As I caressed the skein, a vision of a cosy little neck wrap burrowed into my brain. I browsed through my well-used stitch dictionaries and decided on Tassel Stitch – a textured pattern with the interest of a cabled effect but none of the extra-needle palaver.
I knitted the cowl, jotting down stitch and row counts along the way, and added a simple crochet buttonhole edging, ending up with 3cm of yarn to sew in! Absolutely nothing wasted. I finished the cowl off with a couple of large organic mother-of-pearl buttons purchased from Etsy seller Overspill. Perfect!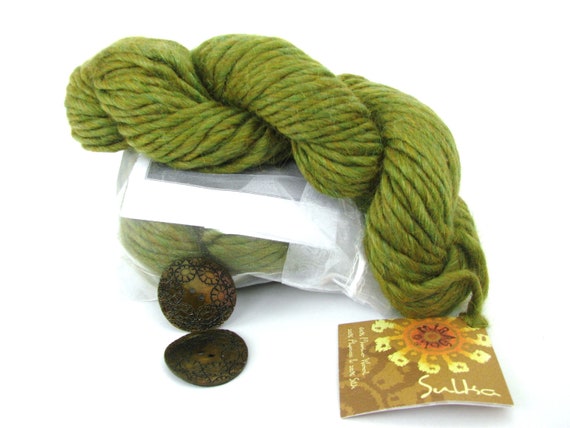 The pattern is now available in my Etsy shop as an instant download pattern or a kit with the Mirasol Sulka yarn.
I realised that the chunky baby alpaca yarn that I had hand-dyed was identical in metreage and weight. I had dyed a semi-solid Honey Gold as per the Pantone season colours, which I knew would compliment the pattern without drowning out the stitch texture. I knitted up the cowl and finished it off with handmade buttons in perfectly co-ordinating colours from Etsy seller PixiesDesign.