Colour, I just love it!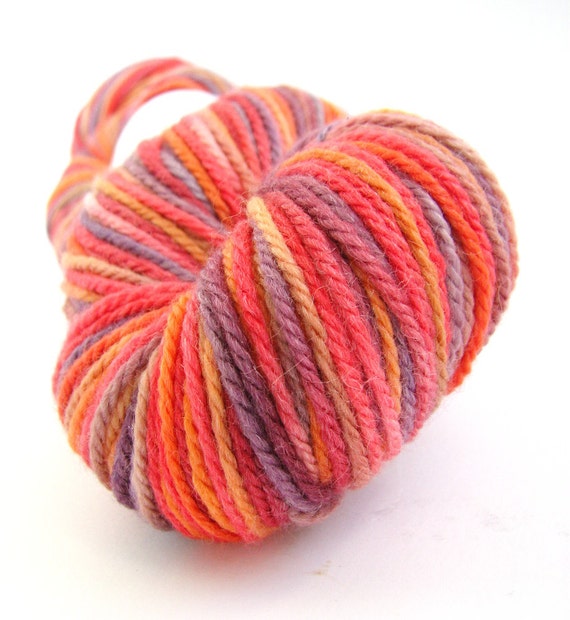 Juicy
I guess if I'm making for myself then I would go for warm tones - reds, plums, oranges, pinks, purples, and neutrals like sand with chestnut brown rather than black.
However as the majority of 'makes' are for my Etsy shop rather than myself at the moment, literally anything goes!
As a yarn dyer I love graduations of colour, whether it's a semi-solid single shade or a riot of colours together. The tones and hues that come out of the dye pot fascinate - and often surprise me.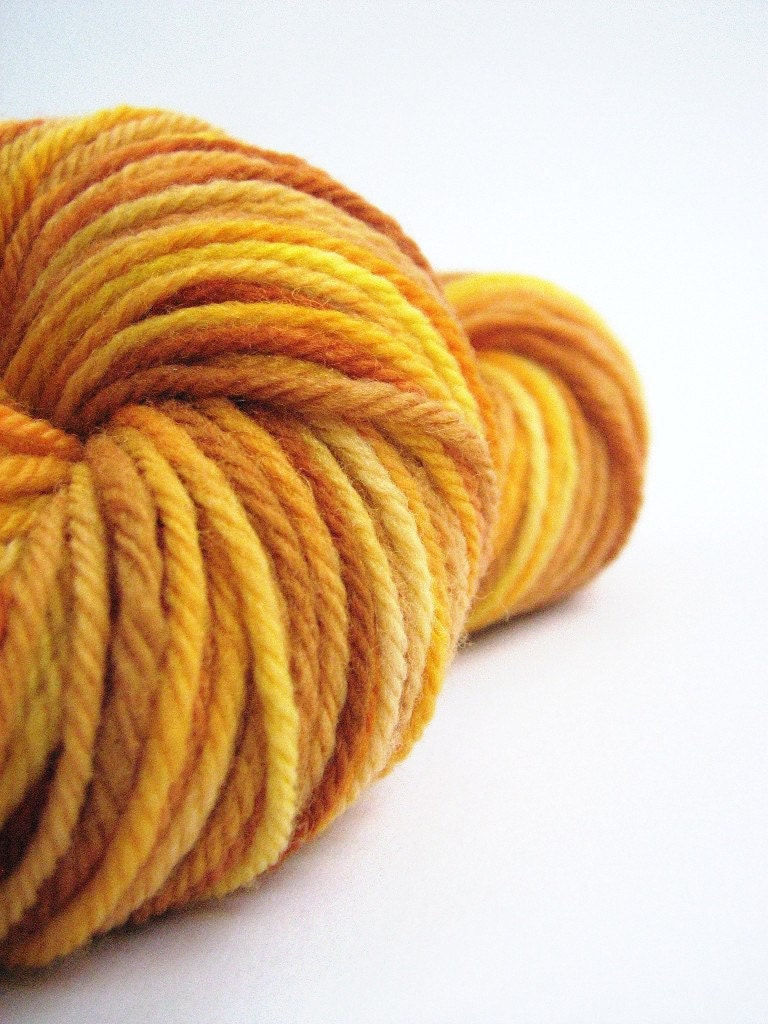 Barley Fields
For example I used to say I wasn't keen on yellow, but for the sake of completeness I dyed a multi-tonal batch of yellow DK merino for my shop.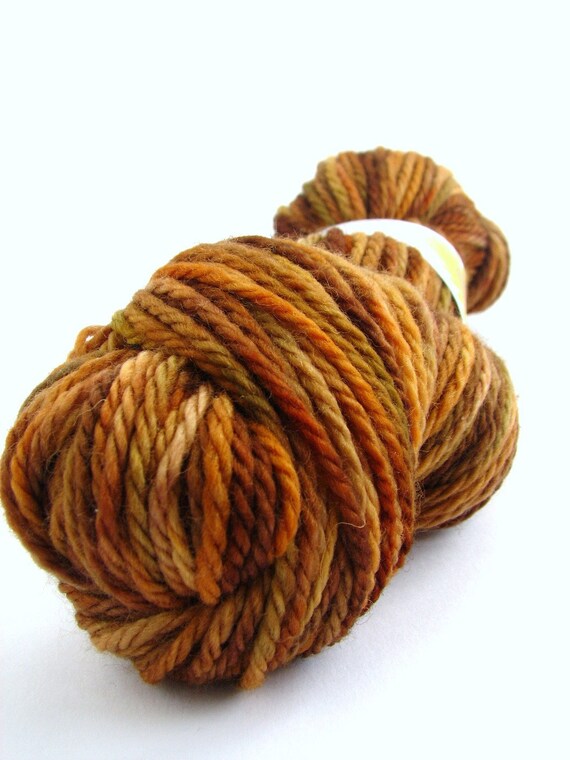 Sweet Chestnut
Wow was I amazed - I loved it! It reminded me of the fields ready for harvesting on my uncle's farm, and is one of my favourite dye lots to date.
Another favourite is this 'Sweet Chestnut' yarn. The amount of brown, bronze, and caramel shades is just incredible; I could gaze it it for hours!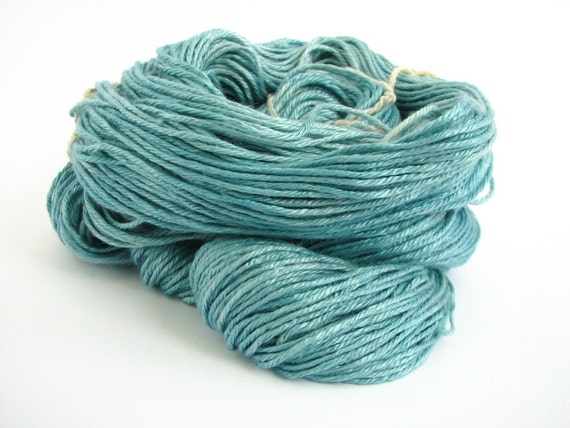 Then of course we have my most current listing - the glamorous gleaming pure silk DK. So luxurious, this was a pleasure to work with. I love the soft blue, closest to 'Grayed Jade' in the latest season Pantone colour report.
How is all this linked to my House - the House of Bee? Well I guess bees are attracted to flowers of any colour!